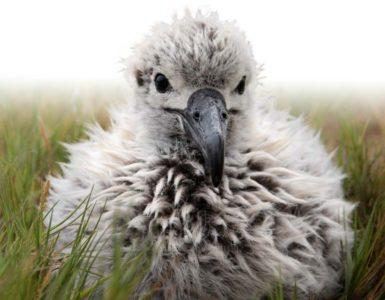 Pacific Rim Conservation is seeking a wildlife veterinarian to complement our small, dynamic team who are working on cutting edge conservation of endemic and endangered birds in Hawaii and the Pacific region. We are translocating and captive rearing six species of seabirds to create new breeding colonies that are resilient to sea level rise and protected from non-native predators. With up to 140 individuals of four bird species in care at any one time, our veterinarian will be responsible for providing comprehensive veterinary care and assisting with feeding and otherwise caring for translocated chicks, sometimes in remote field conditions. We are interested in an enthusiastic, adventurous veterinarian who is open to new challenges, loves to travel, and is willing to assist with a variety of avicultural activities. For more information on the project, visit www.islandarks.org.
To apply: Please submit application electronically by Sept 15th, 2019: https://forms.gle/JB7qyeuDWiHNyZoz7
Questions? Please contact our executive director, Lindsay Young
Job Description:
This position is for a wildlife veterinarian to help oversee and assist with an ongoing seabird translocation program that raises Laysan Albatross eggs and chicks, and the chicks of Black-footed Albatrosses, Bonin Petrels, Tristram's Storm-petrels, and possibly additional seabird and passerine species that have been translocated from their natal site to new locations for conservation purposes (see www.islandarks.org for more information). The duties of this position include:
Providing comprehensive veterinary care for all species in care- typically 20-80 birds, but sometimes up to 140 individual birds at once.
Assisting with feeding and otherwise caring for all translocated chicks in remote field conditions.
Assisting with the incubation and hatching of albatross eggs in an incubator and/or brooder
Assisting with transporting chicks to their release site, by truck, plane, helicopter, or ship depending on the species (safety training will be provided).
Keeping accurate and complete records of all avicultural practices, including feeding schedules, body mass and other measurements, vitamins, and any medications administered.
Assisting in writing reports and peer reviewed publications on the outcomes of the work.
More than 50% or the work is likely to be veterinary in nature, but when the birds in our care do not require veterinary care, the successful candidate also will be expected to perform other duties related to wildlife biology and care. This position will be primarily field-based (approximately four days per week; 0.8 FTE) with weekly data entry and administrative work (approximately one day per week; 0.2 FTE). Primary field sites include James Campbell National Wildlife Refuge on Oahu (Jan-Aug) and Kilauea Point NWR on Kauai (Sept-Dec). When not in the field, candidates are expected to either work from home, or from an office at James Campbell National Wildlife Refuge. The duties and work location are expected to vary throughout the year according to project needs and species breeding cycles.
The Wildlife Veterinarian will work closely with the Director of Aviculture who is responsible for avian husbandry and the direction of our translocation projects.
Minimum Qualifications
Education:  Successful completion of a DVM (or equivalent) degree at a U.S. recognized institution by the time of hiring and be a licensed veterinarian in the U.S. New graduates welcome. Must have or be able to obtain a Hawaii veterinary license, and USDA APHIS category II accreditation upon hiring.
Experience:  Experience with avian veterinary care demonstrated through coursework and experience. Experience writing technical reports and manuscripts suitable for peer-reviewed journals.
Abilities/Knowledge: Basic knowledge of aviculture and avian ecology as demonstrated through education, previous experience, and/or primary authored technical reports and publications.  Familiarity with the natural and cultural history of Hawaii preferred.
Skills: Must possess and maintain a valid driver's license. Ability to drive, or learn to drive, a 4-wheel drive vehicle on rough terrain. Ability to obtain wilderness first aid certification.
Physical Requirements: Ability to hike over rough terrain in hot, humid conditions for up to 8 hours per day on occasion.
Desirable Qualifications: Existing Hawaii Veterinary License, existing USDA APHIS category II accreditation, and federal license to prescribe controlled substances. Experience working in a wildlife biology/non veterinary position. First responder, wilderness first aid, or other safety training. Experience working in Hawaiian ecosystems. Supervisory experience.
Employment period. The employment period for this position is ~ 13 January 2020 through 31 July 2021, with the possibility of extension pending funding and performance. The start date is negotiable.
Salary. Starting salary is $65,000/year and is commensurate with experience.
Health insurance. All employees working more than 20 hours per week for a minimum of one month are entitled to health and dental insurance offered through the University Health Alliance. The cost of the insurance is shared between PRC (98.5%) and the employee (1.5%) for the primary employee. Employees wishing to add family members will pay 75% of the cost for additional members. Please see the health insurance information handout for plan descriptions, policies, and costs.
Work Schedule, Work Week, and Work Hours: Work schedule (for 1.0 FTE) will be 40 hours per week. The work days usually will be Monday-Friday, but some work on weekends are evenings may be required at times. The employee will be expected to work independently from home when not in the field.
Travel: This position would be expected to travel regularly for work-related duties; all travel costs will be covered by PRC. Each year this would include 1-2 trips to Midway Atoll, 1-2 trips to French Frigate Shoals, regular (weekly or twice monthly) trips to Kauai from the months of September-December, and other project sites as needed. Potential future project sites include Guadalupe Island (Mexico), Palmyra Atoll and Kiritimati island. Travel conditions range from typical commercial airline and hotel stays, to 14-day trips via cargo ships in rough seas and camping on uninhabited islands. Candidates would be expected to be comfortable in remote and rugged conditions.
Vacation and holidays observed. This position is entitled to 15 days (three weeks) of vacation per year. PRC observes all holidays observed by the University of Hawaii and state agencies.
Comp time. If employees work more than 40 hours in any given work week, they are entitled to the same amount of comp time to be used in the same way as vacation time. Employees will not receive overtime pay (pay rate higher than standard pay) for hours in excess of 40 hours per week. Many PRC employees work 50-hour weeks during translocation season and take 6-8 weeks of vacation/comp time during the off season (December and July-August).
Sick Leave. This position is entitled to 15 days (three weeks) of paid sick leave per year.
Family Leave. Employees are entitled to up to 15 days (three weeks) of paid family leave per year.
Retirement fund. Employees who have worked for PRC for at least three calendar years are eligible for our simple employee pension (SEP) plan. For more information on the SEP visit: https://www.irs.gov/retirement-plans/retirement-plans-faqs-regarding-seps
Professional development and continuing education. All employees are expected to attend at least one professional development opportunity per year (at PRC's expense). This can include a conference, workshop, job exchange, or work shadowing with other organizations, or within PRC.